Are you serious about reaching children?
Then you need serious training.
About the Course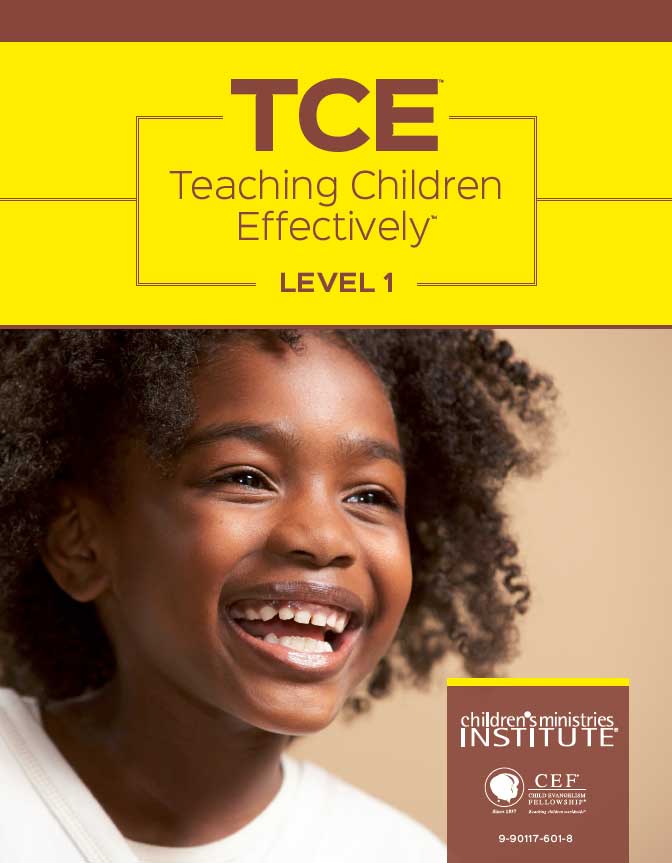 Teaching Children Effectively (TCE™) Level 1 is designed to offer a fresh approach to evangelizing and teaching children. Based on spiritual and educational principles, the course provides the methods and procedures to lead children to Christ and immediately equips the believer to begin and sustain a ministry where he lives. Student practicums are a vital part of the instructional procedure which makes TCE a refreshing way to train Christians in child evangelism.
Course Objectives
To provide each student with:
Increased knowledge about the spiritual needs of children
Effective methods of evangelism
Basic skills for organizing and conducting productive children's Bible classes
Practical ideas which make learning enjoyable for boys and girl
Current TCE Offerings
Details:
TCE 1 has no current offerings locally. Contact our local coordinator for information about offerings in other areas in the state.
There will be homework assignments to complete between sessions.
Attendance affects certificate completion.
Registration:
$50 registration fee (included in the course cost) due upon registration ($25 for early registration). Remainder due on course start date.
Early registration discount – save $25 on course cost through a deposit discount if you register early.
Final registration date TBA and at this time the $50 deposit becomes non-refundable
If you have served in Good News Club or with CYIA in the Sandhills area, you may be elligible for our local CEF Sandhills Chapter Scholarship. Contact our Course Coordinator Rita Hall for more information.
Instructors
All course instructors specialize in children's ministry and are trained and certified by CEF.
Professional Credit
Students can earn five Continuing Education Units (CEUs) in professional education or in Bible for completing this course. A certificate will be awarded by CMI® (Children's Ministry Institute) to all who successfully complete the course.
Course Subjects
The Child in the New Testament
The Importance of Conversion
How to Lead a Child to Christ
Encouraging the Newly Converted Child
Bible Lesson Preparation and Presentation
The Invitation
Counseling the Child for Salvation
The Neighborhood Outreach
The Importance of the Teacher Discipline
Visual Communication in Teaching
Scripture Memorization
Teaching with Music
Teaching Children to Pray
PLUS! Participation in five children's classes applying the knowledge gained in the course.
Course Prerequisites
To enroll in TCE Level 1 you must be:
A born-again Christian
At least 15 years of age
Willing to participate in all class activities including practicum sessions
Auditing is not permitted
Cost
The total cost for this 33-hour course is $150. This amount includes all material, class fees, student text, registration, and meals (as determined by schedule). Scholarships and early registration discounts are available.